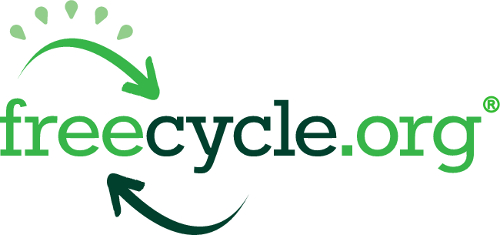 Welcome to Cowichan Lake Freecycle(TM)
The concept of Freecycle(TM) is simple. Have something you don't want, don't throw it out ~ post it up and gift it away.
All items have to be FREE! No sales or trades please. Only Freebies!!
This group serves the Cowichan Lake area in British Columbia, Canada.
Please use the following format when posting messages:
Offer - Your item - Your location
Taken - item - location
Wanted - item - where you are willing to travel to
Received - item
This keeps it easy to see where you are located right away - thanks!!
Come and check out the Cowichan Freecycle(TM) Cafe
http://groups.yahoo.com/group/cowichanfreecyclecafe
Happy Hunting!! We are Changing the World, one Gift at a Time.
Have Fun! Marie Gwyndylyn - your local volunteer moderators

Freecycle Group Information
Group Name:
Cowichan Lake Freecycle(TM)
Location:
Lake Cowichan, Youbou, Meades Creek, Mesachie Lake, Honeymoon Bay, Nitnat and Caycuse, BC
More info: http://www.freecycle.org
© 2003 The Freecycle Network™ (http://www.Freecycle.org). All rights reserved. Freecycle and the Freecycle logo are trademarks of The Freecycle Network in the United States and/or other countries.